Information about membership forms was being made available in dribs and drabs.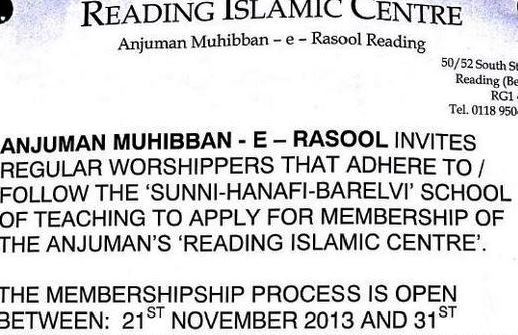 The information below about Membership forms was displayed on the mosque noticeboard, but there was no announcement about it. It was another few weeks before community knew about the availability of membership forms….READ ON BELOW.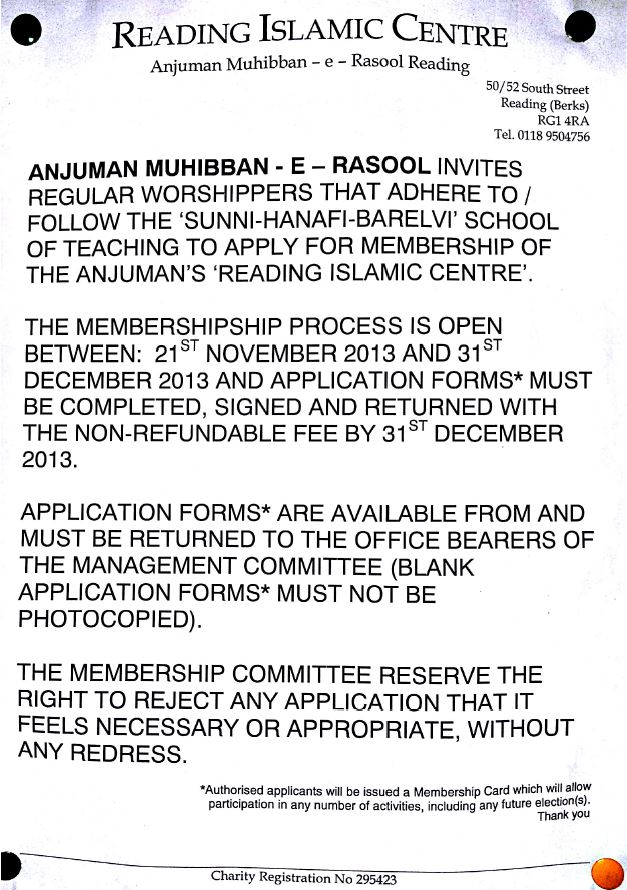 Sadly the Committee was not sincere about informing the public about membership, dates or election process. Whilst they were busy canvassing and signing members from about mid November 2013, it took the Committee about another 6 weeks to put the announcement about the membership forms on Facebook. There is still nothing on the mosques main website!! Just to remind everyone about the dates as I understand:
(1) 21-Nov-2013: The Membership forms and process was started
(1.1) The Committee started Canvassing and  getting membership forms completed.
(2) 21-Nov-2013: information about membership was put on the noticeboard
(3) 20-Dec-2013: 1 month later a public announcement was made about membership in Friday Prayers
(3.1) The Opposition started Canvassing and  getting membership forms completed.
(4) 27-ec-2013:  Meeting about Membership Process – Agreed 10 days extension
(5) 30-Dec-2013:  Announced the membership process on Facebook page
(6) 13-Jan-2014: Still no mention on main website about membership or elections.
–> Will need to clarify and agree exactly what we mean by "REGULAR WORSHIPPER" or "REGULAR ATTENDEE"
–> Regards Non- Refundable fee, I would strongly recommend that those applicants that are Rejected and do not receive a membership card, the application fee should be refunded.